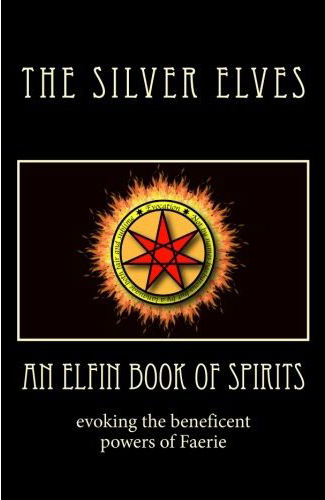 We invite our international brothers and sisters to go to CheapRiver.com and type the name of one of our books into the search, select your country, and find a comparison of prices selling our books on all the Amazon sites, including shipping, to your doorstep. Also this book is available here on The Book Depository, which ships free internationally to many countries including Australia.
Table of Contents:

A Magical Book of Evocation
What is Evocation?
The Triangle
How This Book Came To Be
360 Spirits
How to Throw the Stones
Finding the Stones…
Why an Elfin Book of Spirits?
Elfin Magic
Magic Works
Why Do We Call Ours'elves Elves?
Sigils
Elements of Ritual

ARIES
Ritual of Self-Healing
ARIES 1 to 30

TAURUS
Ritual to Secure the Nest Egg
AN ELVEN PROSPERITY RITUAL
TAURUS 1 to 30

GEMINI
RITUAL TO INCREASE OUR INTELLIGENCE
GEMINI 1 to 30

CANCER
A MAGIC OF MATERNITY
CANCER 1 to 30

LEO
RITUAL TO INCREASE TALENT
LEO 1 to 30

VIRGO
RITUAL OF HELPING AND HEALING OTHERS
VIRGO 1 to 30

LIBRA
RITUAL TO BALANCE ACCOUNTS AND DEBTS
LIBRA 1 to 30

SCORPIO
RITUAL OF THE HOLLOWS
SCORPIO 1 to 30

SAGITTARIUS
RITUAL OF PHILANTHROPY
SAGITTARIUS 1 to 30

CAPRICORN
RITUAL OF INDIVIDUALITY
CAPRICORN 1 to 30

AQUARIUS
RITUAL OF PERSONAL RELATIONSHIPS AND GATHERINGS
AQUARIUS 1 to 30

PISCES
A VISION QUEST
PISCES 1 to 30

Spirit Name Index

Appendixes
Appendix A
Appendix B
Appendix C
Appendix D
Appendix E
Appendix F
Appendix G
Appendix H

References

About the Authors
Example of Spirit with Sigil From Page 218:
LIBRA 29
KANDEL
(pronounced: cane - deal)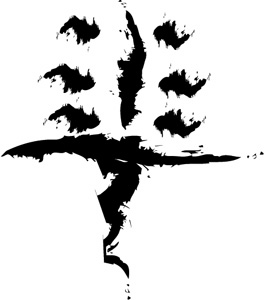 Motto: "I've come to help you."
Evocation: "Oh, we folk, remember me
Look kindly now upon my plea."
State: Mutable

Illuminary: Neptune
If you have been true to your convictions; have been, as far as possible, just and fair to all people… have done your very best to remain free of any negative Karma and yet feel yours'elf obstructed and oppressed, then call upon Kandel.

Kandel brings a boon, a blessing, to the faithful. Those who have done their utmost to follow the good and have been true to their own s'elfhood and the s'elfhood of others can count on a favor from this spirit. Trust… for it will come at just the right time. Keep the faith, for in the long run, it will rise like an isle of paradise from the empty sea. With this boon will come a joyful release, a renewed sense of the interconnectedness of all life, and an awareness that there are spirits who care. You are not alone!